"Without a doubt the most effective sales training program I have ever attended in 30 years in real estate."
Marshall Hinz, President, Sunwest Properties
"The Art of Conversational Selling reminds you that the foundation of selling is building trust through building rapport. Chuck's creative approach is based on extensive research and practical experience. He's the best!"
Deb Patton, Kwik Kopy
"Chuck is a dynamic speaker with a wealth of knowledge, The Art of Conversational Selling was packaged in a way that made it interesting and easy to apply. I would not hesitate to recommend this course to anyone that is interested in sales skills that go beyond simply 'closing the deal.'"
Susan Brushafer – Training Manager, Badger Meter
"Chuck's training had a real impact on our sales staff. His training style keeps everyone in the room engaged, and he knows how to deliver a message in a powerful way."
Wally Sommer – President, Sommer's Buick-Pontiac-Subaru
"I have never been subjected to a more relevant, complete and easy to understand training session than the Art of Conversational Selling."
Craig Sharp – Anthony's Fine Jewellers
"I can tell you, your course was by far the best training I have received in over 20 years in the automotive industry. I would highly recommend Zamora Training to anyone that wants to grow."
James Truman – Service Manager, Ernie von Schledorn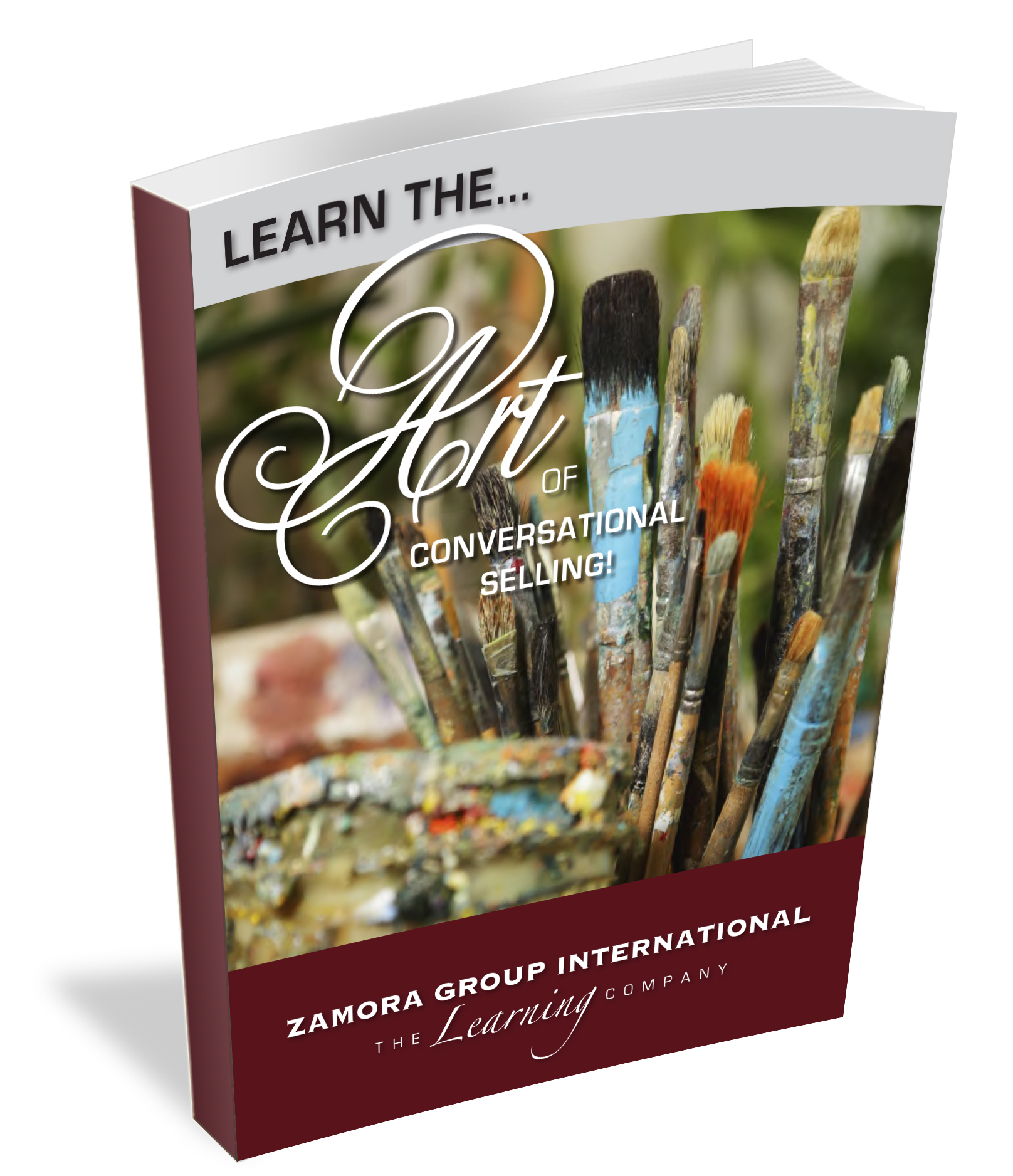 The Right Tools for the Tough Job of Selling
Selling is a demanding business. Today's consumers are educated, informed and streetwise. They don't want deception. They want honesty. The smoke and mirrors, and slight of hand sales tricks of yesteryear are outdated and ineffective today.
But like any job, the job of selling can be made easier with a few simple tools. The Art of Conversational Selling goes way beyond the basic nuts and bolts of selling to provide the tools you need to become a true sales professional.
How? By equipping you with the right thinking, the right strategies and the right skills to dramatically improve your sales performance and increase profits.
The basic premise of conversational selling is that sales are built on trust. You cannot build trust without building rapport, and you can't build rapport without engaging in high quality conversation. The difference between a conversation and conversational selling is just that, it's main objective is selling. When in the selling process, the conversation must be laced with intelligent questions designed to uncover clearly identified stated needs. This establishes what you need to know so that you can then provide a solution to the needs, wants and desires of your customer. Through the Art of Conversational Selling you will learn how to guide, direct and control the conversation, placing you in the best position to effectively satisfy your customers' needs.
For more information, please contact us by clicking the button below.
The Nuts and Bolts of Conversational Selling…
The Art of Conversational Selling is new, fresh and teaches you how to "sell softly hard" and to "sell hard softly". Through this course you will develop an appreciation of why you must be tenacious, yet not aggressive; to work from personal power rather than positional power, and to be persuasive but never manipulative.
The course hammers home the belief that the true sales professional must be totally committed to the service process and that if you don't sell you will have nothing to service in the future. It also drills home the concept that once you make the sale, service can become your competitive advantage.
You will learn how to negotiate a win-win resolution, and be provided with the platform to build future sales opportunities. Whether you're a salesperson or sales manager (as a matter of fact, if you sell anything to anyone), the Art of Conversational Selling is a course you can't afford to miss.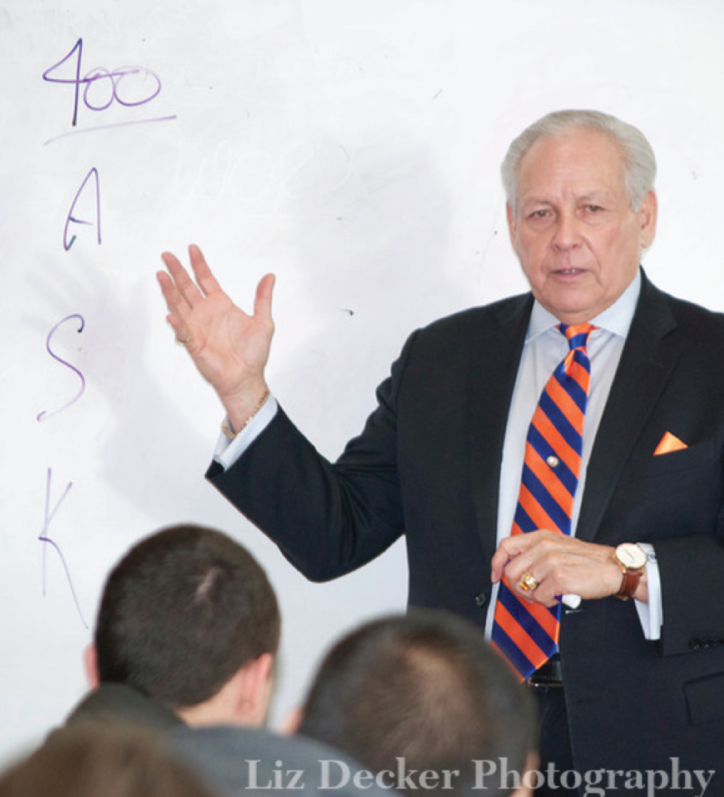 The Art of Conversational Selling will teach you how to:
Make more sales
Develop skills that make selling simple
Handle objection skillfully
Artfully ask for the sale to create a win/win resolution
Become a true sales professional
Contact us to learn more about this program!