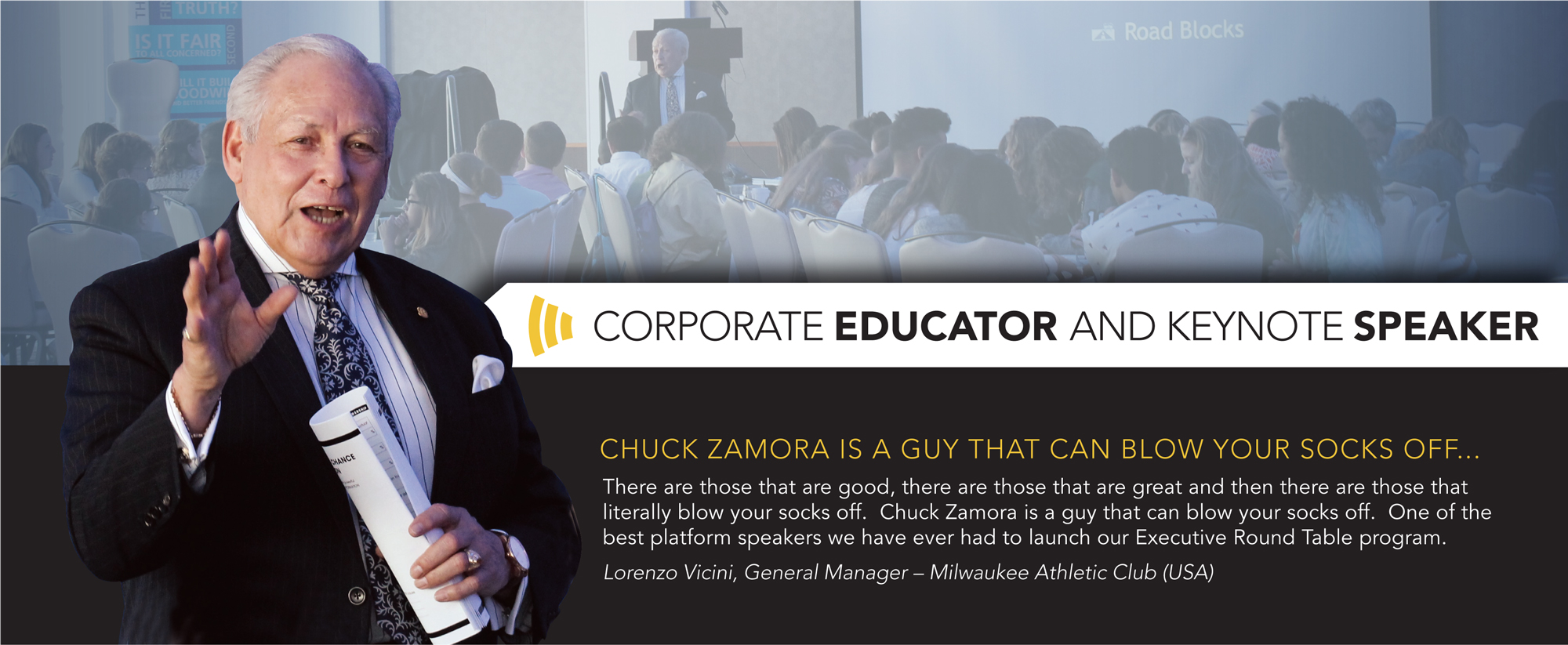 Chuck is regarded as a top conference speaking professional.
He has addressed hundreds of national and international conferences in both the USA and Australia. He has had the pleasure of speaking at major corporate conferences from major banks to large national franchises to major association and buying groups. All have benefitted from his inspirational, motivational and educational presentation.
He has been described as one of the most entertaining speakers with a high energy performance. He will always leave you with wanting more. His fast paced delivery keeps his audience captivated.
The three most sought after topic are: Communication it's not all talk" Leadership Through Personal Power" "The Art of conversational selling" and "The Boomerang Effect – Getting Customers to come back"
"He will always leave you with wanting more"
As the conference organizer I do not have the privilege of sitting and listening to our keynote speakers but once you started I was mesmerized by your ability to connect with an audience, your were funny, provocative but rock solid in your messaging. I would highly recommend you to anyone that is looking for a top notch speaker for their conference.
Diane Andrews, executive Director – Michigan Green Industry Association (USA)
Chuck brings a contagious enthusiasm to his keynote presentation at our leadership conference. Although I was initially skeptical of bringing someone that seemed to be more sales driven to speak at our leadership conference, my skepticism was put rest in moments. I was particularly impressed with his ability to identify and translate fundamental corporate values into practical concepts with immediate applicability to our senior managers. I unequivocally would recommend Chuck to anyone that is looking for a quality keynote at their conference.
Michael Cavell , CEO – Enertrade (AUSTRALIA)
I have never had my people referencing a keynote speaker 6 month after a presentation. But that is exactly what I have experienced with Chuck Zamora. His outstanding keynote presentation at our national conference was one of the true highlights of the weekend.
Jim Evans, conference organizer – Christmas Decor
Book Chuck for your next event: