"I have been associated with secondary education for 27 years and I have never seen a speaker hold the attention of sixty teenagers for six hours.  Chuck had the students involved, gave life experiences, strategies to help problem solve and physically involved the students in his presentation."
Robert Vitale, Principal, Menomonee Falls High school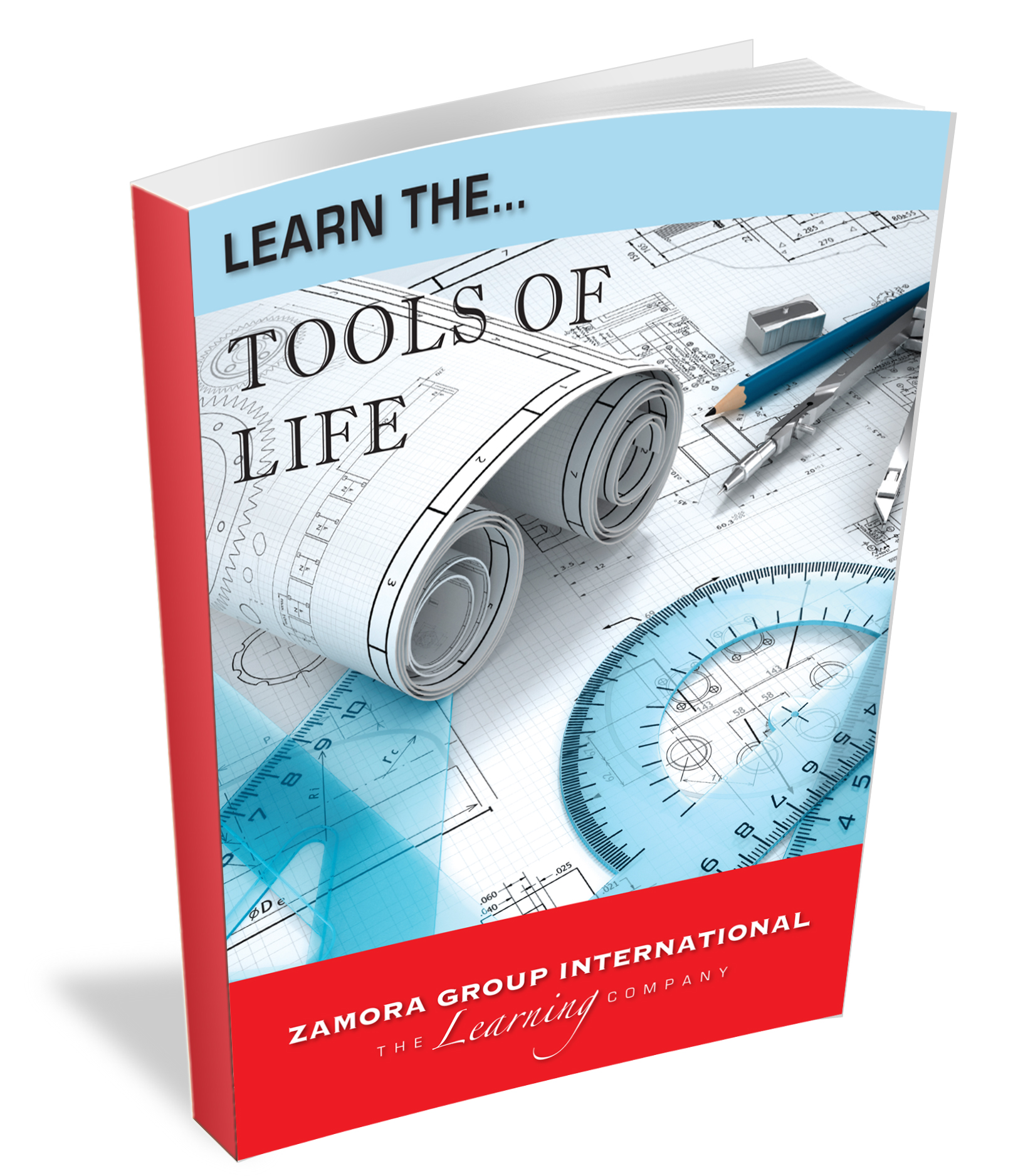 The Tools of Life & Leadership
For over two decades, ZAMORA GROUP INTERNATIONAL – The Learning Company has presented and actively developed "The Tools of Life & Leadership" (a program for high school students) across Australia and now offers this program in the USA. In that time, this program has touched the lives of more than 93,000 high school students on 2 continents and 3 countries!
This program has been designed to take the skills and competencies being taught in the corporate world regarding leadership and personal development and apply them in the educational environment. It is our objective to empower students with the practical skills and knowledge necessary to succeed in an ever changing fast paced world.
ZAMORA GROUP INTERNATIONAL believes in the premise that in order for any training program to be effective it must be centered around a process of interactive learning. Students are encouraged to be involved both with Chuck and other students to create the widest learning environment possible. One of the major factors contributing to the success of the program is the development of a training workbook which enables students to take constructive notes.  Which from feedback we have learned many students keep the workbook as a resource for the future.
For more information, please contact us by clicking the button below.
The benefits to the school and the students are…
"The Tools of Life" is tailored specifically to meet each school's individual needs and includes a workbook incorporating the school crest and colors. This ultimately becomes a resource for students in the future. Zamora Training has the ability to provide ongoing follow-up teaching in the areas covered. This program has been designed to support, endorse and confirm the curriculum in human relationships and personal development education. "The Tools of Life" provides an opportunity for students to share with and learn from an internationally recognized speaker, educator and author, focusing on important areas often overlooked by the formal curriculum.
This course has been designed to replicate a corporate workshop.  Giving insight to what they can expect when they enter the world of employment.
This course is structured as a one-day program around normal school hours. A teacher in-service prior to the program is available for those teachers that wish to be involved.
An evening program, the evening of the workshop is offered so parents can learn what their child was exposed to in "The Tools of Life & Leadership" workshop. Each student will be provided with a workbook personalized to the school. In many cases we have found that students have kept their workbook for years, as a resource.
There will be additional fees for travel expenses outside of the greater Milwaukee Metropolitan area.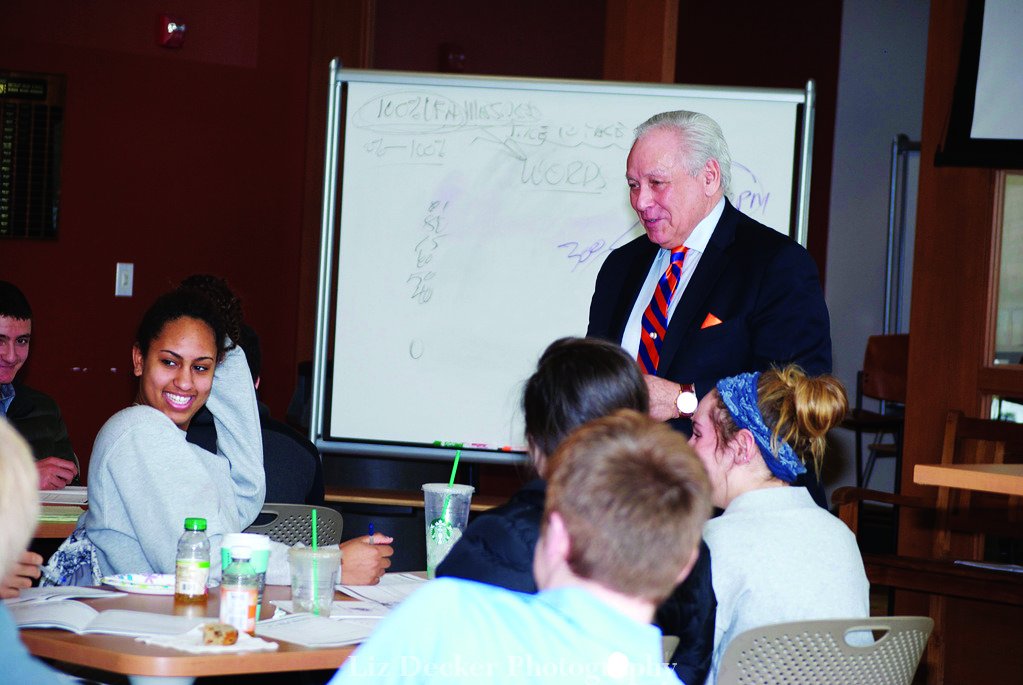 What students and staff are saying about Chuck
" I want to thank you for the outstanding presentation you gave to our Student Leadership Initiative at Pulaski High School.  It was powerful, inspirational, informative and heartfelt.  It was just what our students needed."
Darrell L. Williams, Ph.D Pulaski High School
"Mr. Zamora's session really inspired me not to waste my life because there are so many chances to succeed not only at school but in the real world as well."
Liam Thompson, Everton Park S.H.S, Yr 12, 2004
"Training Leaders is at the foundation of our school.  Your leadership training reinforces these foundations and builds upon them a rising ceiling of both purpose and passion.  Now, having received feedback from our students, as well as seeing firsthand the powerful impact made, I can personally recommend your program to other schools."
Dave Miskimen, Principal, Living Word Lutheran High School
"Chuck made me realize that to get anywhere in life, I must accomplish this myself. Chuck's program has taught me to never give up and to strive for what I want, as there are people out there who are less fortunate than myself."

Kelli West, Everton Park State High School, Yr 11, 2004
"You changed the way I think and act. I am not a failure. I will succeed because I was designed, built, engineered, and created for success, not failure. For magnificence, not mediocrity. Thank you Mr. Zamora. May God bless you and your family now and forever."
Sable Martin, Messmer High School 2017
"The event was certainly a commitment, a six hour commitment, but it was completely worth it when taking into account the wisdom I was able to walk out with. Chuck Zamora certainly has a personality that fills a room, because of this, his messages resonate even deeper. The best insight I walked away with is that it's important for people to listen to you because they like you and respect you, not because you simply hold a higher position than them. In a world where people do what it takes to get to the top, regardless of who they may undermine in the process, this notion is more powerful than ever."
Jessica Gonzales, Nicolet High School
SOME OF THE SCHOOLS THAT HAVE BENEFITED FROM ZAMORA GROUP INTERNATIONAL:
Acacia Ridge HS
Aldridge HS
All Saints Anglican School
ARROWHEAD HS – USA
Blackall HS
Brisbane Boys College
BROWN DEER HS – USA
Browns Plains HS
Caboolture HS
Calvary Christian College
Cavendish Road HS
Charters Towers HS
Churchie
Everton Park HS
Glenn Innes HS
Golda Meir HS
GRAFTON HS – USA
HOMESTEAD HS – USA
Hughenden HS
Ipswich State HS
Kawana Waters HS
Kilcoy HS
LAKE COUNTRY LUTHERAN HS – USA
Lismore HS
LIVING WORD LUTHERAN HS – USA
Mabel Park HS
Marist College Ashgrove
Marist College Rosalie
Maryborough HS
Merrimac HS
MESSMER HS – USA
Mt. Alvernia College
Mt. St. Michael's College
Nambour HS
NORTHERN OZAUKEE HS – USA
Oakey State HS
Our Lady's College Annerley
PATHWAYS MKE – USA
PORT WASHINGTON HS – USA
PULASKI HS – USA
RIVERSIDE UNIVERSITY HS – USA
Rosewood State HS
ROTARY INTERACT – USA
RUFUS KING HS – USA
Salisbury HS
San Sisto College
SHEBOYGAN SOUTH HS – USA
St. Edmund's College Ipswich
St. Marcus Lutheran School
St. Mary's College Ipswich
The Gap HS
St. Ursula's College Toowoomba
St. John's College Lismore
Tenterfield HS
The Glennie School Toowoomba
Townsville State HS
Winton State HS
Wynnum North High
Padua College
Redeemer Lutheran College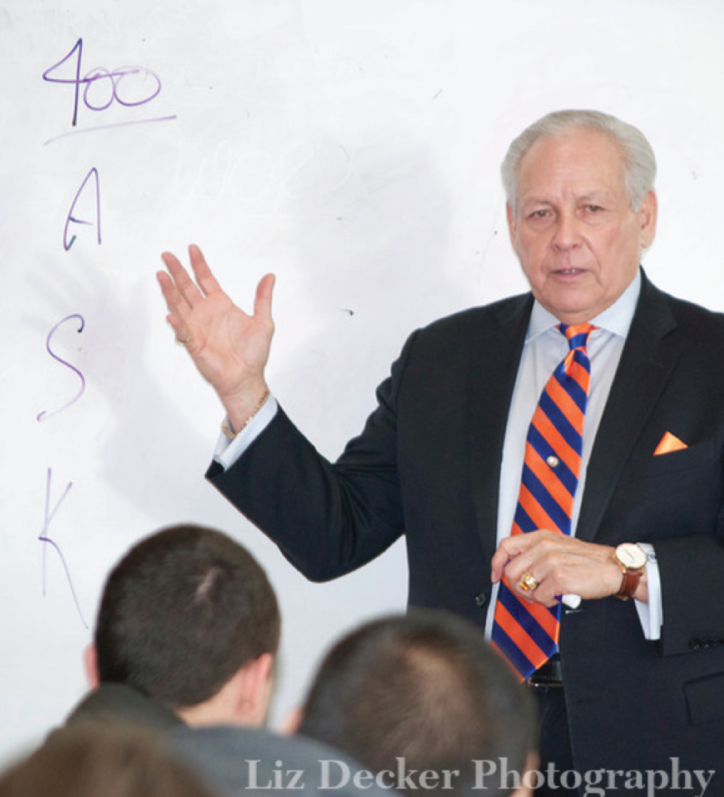 Course Content
Course content has been created to meet the needs of each individual school and is developed in collaboration with each school from the following modules:
MODULE 1: DEFINING SUCCESS
MODULE 2: ATTITUDE & SELF-IMAGE
"Your Limitations are Imaginary"
MODULE 3: COMMUNICATION
"It's Not Just All Talk."
MODULE 4: GOAL SETTING
"People Don't Plan to Fail – They Just Fail to Plan."
Contact us to learn more about this program!